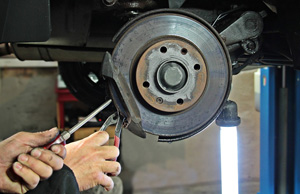 Brake Pads and Shoe Replacement
As time passes, the brake pads and shoes of your vehicle may show signs of wear.
For instance, they may start pulsating, make clicking, screeching or grinding noises, or cause the car to pull on the other side without you turning the steering wheel. Replacing them is crucial for you to continue driving safely. Susquehanna Auto Clinic offer brake pad and shoe replacement services through which they restore the original power of your brakes, hence allowing you to drive comfortably.